Hotels Near The Oculus
At Westfield World Trade Center
Visit the Oculus at the Westfield World Trade Center to experience the "new New York", the center of culture and community in Manhattan. The stunning marble structure serves as a hub for transportation, shopping, dining, and more. However you spend your time exploring the Oculus, you are sure to leave with a greater sense of the community of Manhattan.
The highly anticipated Oculus at the World Trade Center opened in 2016. This structure serves as a connection between New Jersey's PATH trains and New York City's subways. It is a combination of a $4 billion shopping mall, transit center and pedestrian network, surrounded by a dazzling white structure with stout ribs and outspread wings. As one of the most popular destinations in Lower Manhattan, the Oculus is a must see during your stay at Aloft Manhattan Downtown.
Things To Do
Shop Till You Drop
The new 350,000 square-foot mall features over 100 retail stores. Offerings include boutiques and specialty stores, plus convenience retail and malls brimming with leading global brands, including Michael Kors, Hugo Boss, John Varvatos and Turnbull & Asser. Stores are located within the WTC Transportation Hub, on the first 5 floors of both 3 and 4 WTC, and in the underground concourses connecting the entire complex.
Get Moving
The Oculus is a huge transportation hub for New York commuters. This state-of-the-art World Trade Center Transportation Hub, serves 250,000 Port Authority Trans-Hudson (PATH) daily commuters and millions of annual visitors from around the world. At approximately 800,000 square feet, the Hub is the third largest transportation center in New York City.
Grab a Bite
The Oculus is the perfect place to grab a bite to eat as you travel or to relax after a long commute. Dining at the Oculus features delicious restaurants such as Choza Taqueria, Eataly, Joe & Juice, and many more. There is something for everyone to enjoy at the Oculus.
Accommodations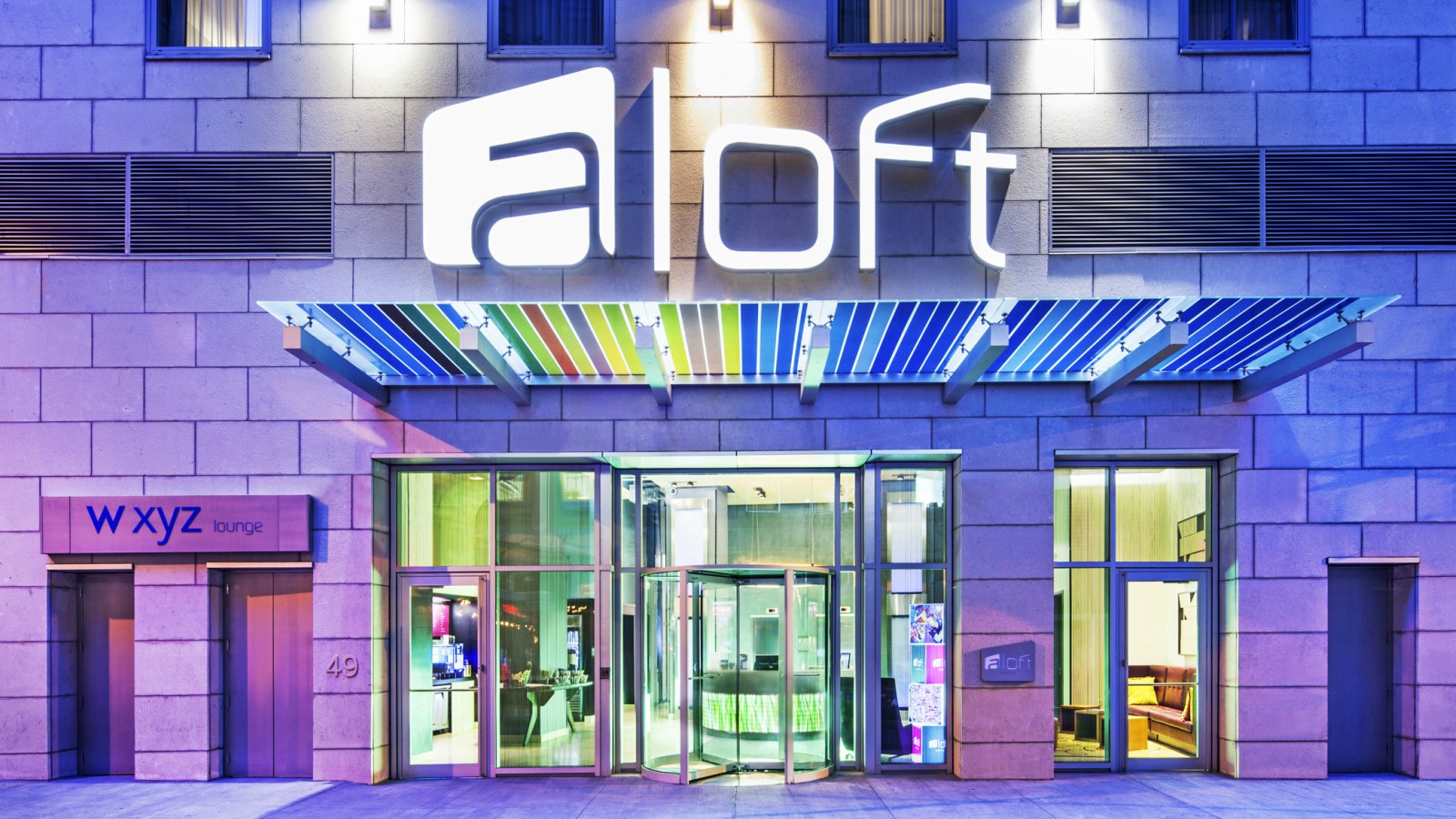 Enjoy a relaxing stay at Aloft Manhattan Downtown while you take in the New York sights. Celebrate your style at our urban inspired hotel. Spend the day exploring the city then chill out with amenities designed to keep you connected:
Fast & free Wifi throughout the hotel
Great bar scene at W XYZ® bar
24/7 RechargeSM fitness center
Free bottled water and coffee, in room
We're Close to the Oculus
How To Get Here
Unable to find directions, please try again.