Financial District Bar: W XYZ
Step into our energetic Financial District bar, W XYZ®, for an evening of mixing and mingling. The fun flows freely at W XYZ– take your pick from our choice selection of brews, pinot noirs, and specially infused cocktails prepared for you by our expert mix masters. We also offer delicious bites from our snack menu.
Mood music and eclectic lighting will draw you in to socialize with a few of your closest friends. Our sassy, loft-inspired space provides the perfect backdrop to sip a drink or play a pick-up game of pool. So swing by our Financial District bar and enjoy live music, televised sporting events, delicious signature drinks, and more.
Happy Hour:
Daily from 5-8 PM
$5 beers, wine, and shots (select items only)
Check us out on Instagram.
Check out our Facebook page for the latest Live at Aloft lineup.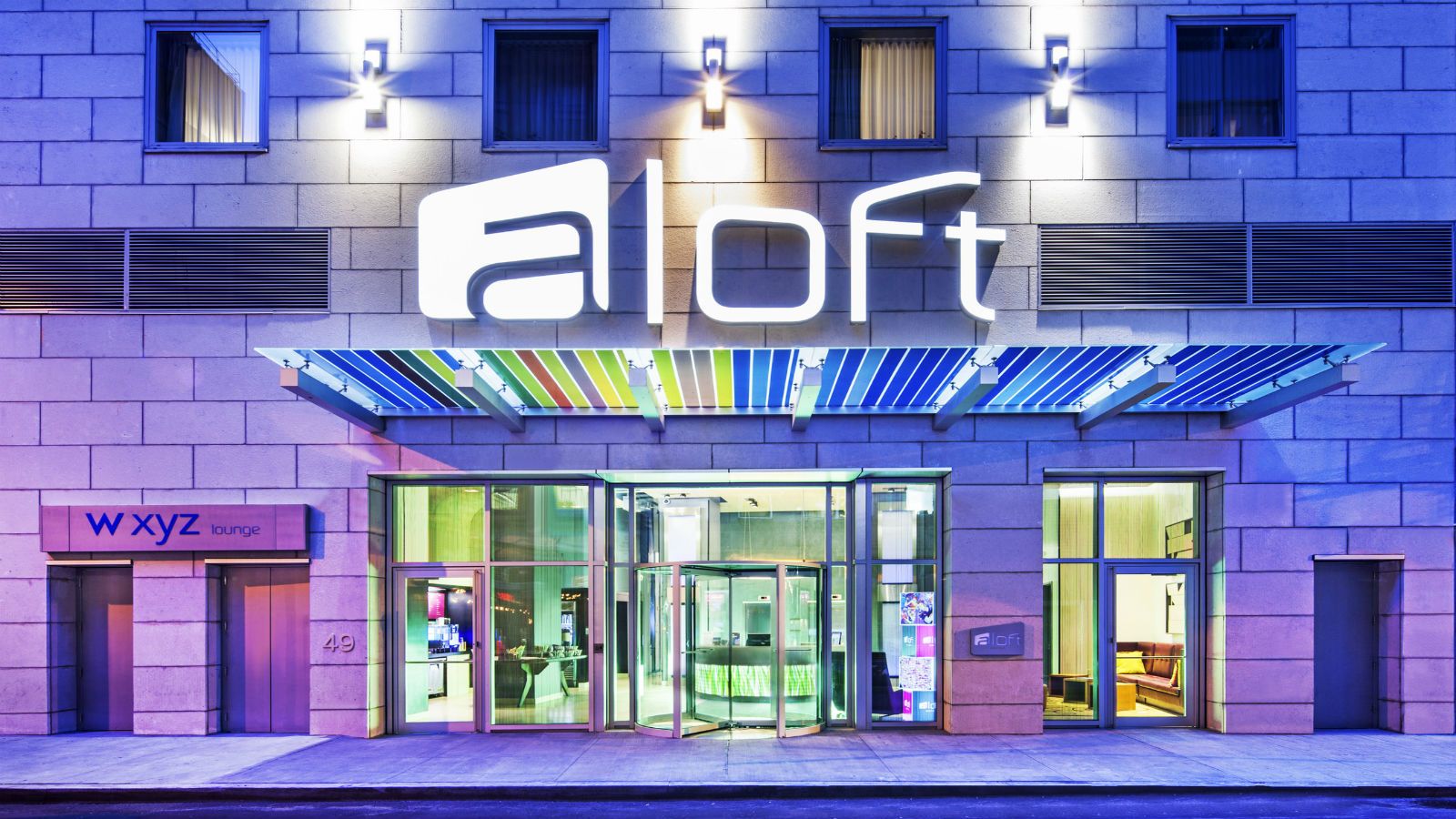 A Bit About The Big Apple
Aloft Manhattan Downtown-Financial District is in the heart of the best bars, bartenders, and bar culture. Greg Seider, author of 'Alchemy In A Glass' is a New York-based cocktail maestro. He is considered to be an expert on best places to enjoy in New York City and gives us a little insight into his favorite New York hangouts.
Live At Aloft Hotels has set the stage for acoustic performances by some of the area's hottest emerging artists. Join us at W XYZ bar and groove to some of our indie-rock favorites or get in rhythm with a DJ spinning the latest hits. There's always something happening at this Financial District bar, and other Aloft hotels around the globe - check out our Facebook page for the latest lineup.
Karaoke:
Wednesdays from 7-10 PM

DJ Fridays:
Fridays from 7-10 PM
Looking to get your music out there? Contact us at 212-513-0003 to play at Aloft Manhattan Downtown-Financial District's W XYZ bar.
#AloftLive